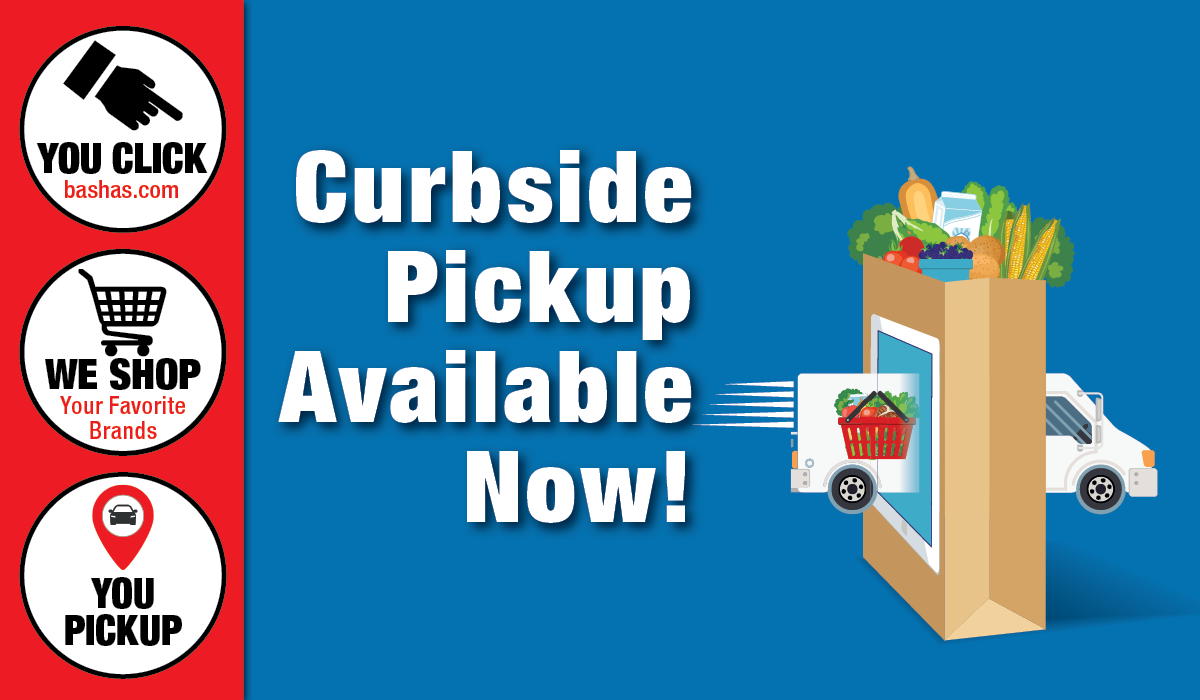 Do you curbside?  At Bashas' we are always improving and making your shopping experience better.  Now, you can order your groceries from anywhere, at your convenience, and pick-up at your favorite metro Phoenix or Tucson location.  
To start your order click here.  An Instacart account is needed to order your groceries.  Pick your store, choose your groceries, select your pickup time, and let our team do the rest.  A 10% discount for your online curbside order will be applied at checkout (by law, alcohol products are excluded from this discount).
You can trust us to make sure that your order is fresh and ready.  At your designated time, park in a curbside spot at your chosen store, call the number on the sign, and let one of our friendly members load your car with your order.
Let our team take care of your family, and give our Curbside a try.
Please know that curbside will be available for the northern Bashas' stores in 2021.  All of our Bashas' locations do offer delivery through Instacart, however, the 10% discount does not apply.