Football playoffs are coming to an end, and as we approach the Big Game, you may be wondering what to serve your family or guests! Chobani has a heathier recipe for Spinach-Artichoke Dip that your football fans will love.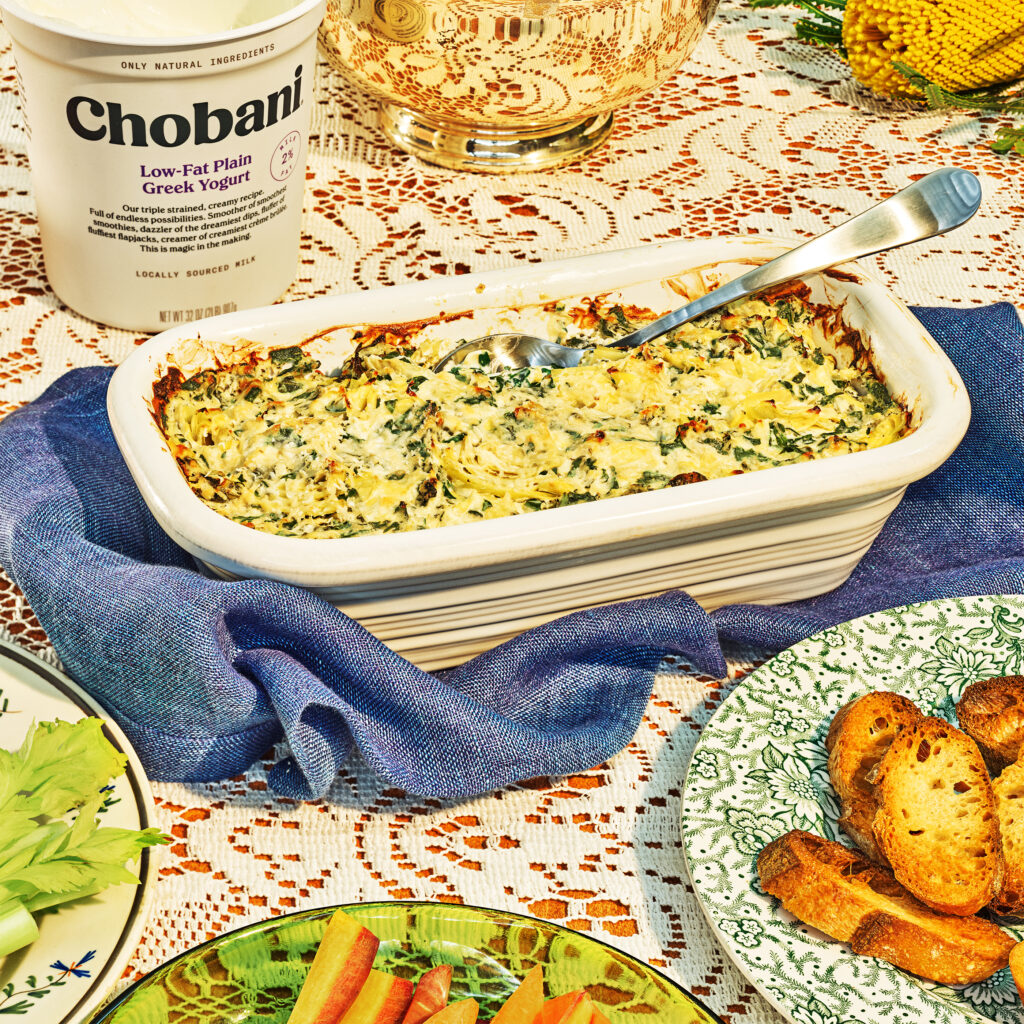 YIELDS: 8 servings | Serving Size: 1/4 cup | Prep Time: 10 minutes | Cook Time: 10 minutes
Ingredients:
¼ cup Chobani® Low-Fat Plain Greek Yogurt
1 cup chopped spinach leaves
1 cup chopped canned artichoke hearts
4 ounces low-fat cream cheese, room temperature
¼ cup low-fat mayonnaise
½ cup grated parmesan cheese, divided
1/8 teaspoon kosher salt
¼ teaspoon garlic powder
½ teaspoon Tabasco sauce (optional)
Directions:
Step 1: In a small pot, combine spinach and artichoke hearts and fill with water until just submerged. Bring to a boil for 1 minute, then
strain. Keep warm.

Step 2: In a medium mixing bowl, combine remaining ingredients, except ¼ cup of parmesan, until fully incorporated. Add spinach and
artichoke mixture and stir to combine.

Step 3: Transfer mixture into an oven-safe ramekin or small baking dish. Top with remaining cheese and bake at 350°F for 7-10 minutes or until cheese is melted on top. Let cool slightly before serving.
You can find all of these ingredients, plus all flavors of Chobani yogurt, at your local Bashas'. You can find more recipe inspiration from Chobani here.