There's nothing like the flavor of summer to brighten your day! We've got delicious stone fruits, beautifully scented flowers, and tasty treats waiting for you to enjoy at Bashas'.
Fresh and Fun
Ever wondered what happens when you mix a plum and an apricot? You get a pluot! Visit Bashas' for a juicy selection of stone fruits, including pluots, apriums, and fun grape varieties like "cotton candy."
And here's an insider tip for the next time you're trying to find the perfect melon – if it smells sweet and sounds hollow when you give it a tap then it's ripe and ready to enjoy! Speak to a Bashas' team member for even more help finding the ripest fruit in the store.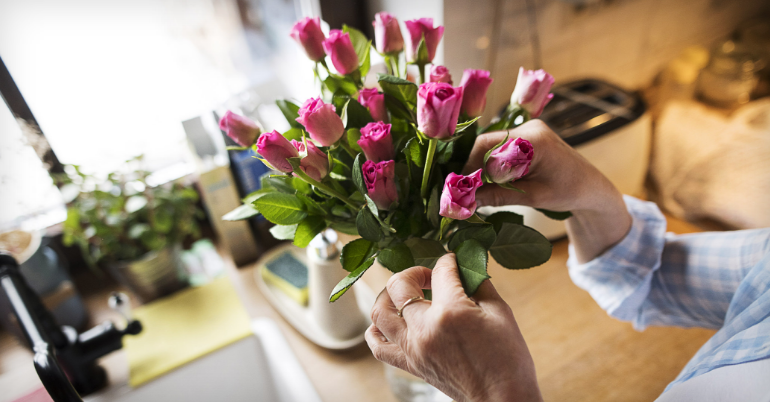 Bring Nature Home
This summer, try more than a new recipe in the kitchen. Get bold with colorful flower bouquets that bring the energy of summer right into your home. Visit your Bashas' florist for tropical plants, mixed bouquets, hydrangeas, orchids, and more.
Did you know that June is National Rose Month? Celebrate with a beautiful bunch of white, pink, or red roses from Bashas'.
Want to make sure your flowers last? Give their stems a slight, angled trim at the end after you bring them home, and again every few days as you change the water in their vases. Our florists have lots of other tips and tricks – and will even offer a "care card" to help keep your flowers blooming.
---
See What Else We Have In Store
See more specials throughout the store along with valuable coupons and savings.
---
Light as a Feather
Ready for a slice of heaven? Our light and fluffy angel food cakes are made fresh in store at Bashas'. This tall and timeless cake tastes delicious topped with fresh summer berries and whipped cream.