These white chocolate hearts, shaped from chocolate bark, are studded with Cupid's Peanut M&M's for the perfect Valentine's Day treat or gift.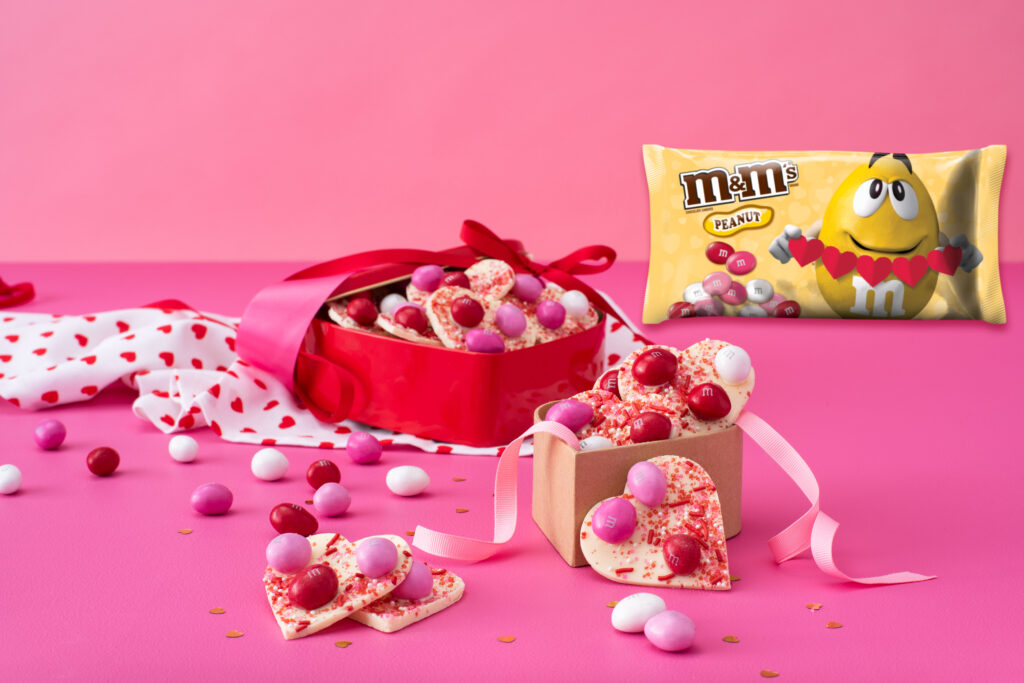 Prep Time: 20 minutes | Cook Time: 5 minutes | Total Time: 25 minutes (+ 30 minutes cooling time) | Makes: 12
Ingredients:
8 oz white chocolate chips
1 cup M&M's Cupid's Mix – Peanut
2 tbsp Valentine sprinkles
Directions:
Step 1: Place white chocolate chips in microwave-safe bowl. Microwave on medium power for 1 to 2 minutes, stirring every 30 seconds, until smooth and melted.
Step 2: Spread evenly over bottom of parchment paper­–lined 9-inch square baking pan; scatter M&M's Cupid's Mix – Peanut and sprinkles evenly over top. Let cool completely until set.
Step 3: Using 2-inch heart-shaped cutter, press out 12 heart-shaped bark bites.
Tips:
• Sprinkle chocolate hearts with nuts if desired.
• Consider packaging bark bites in mini heart-shaped boxes to give away as Valentine's Day gifts.
Find these ingredients at your local Bashas'. For more dessert inspiration, check out the M&M's recipe website.