Whoever said salad is not for winter never paired it with seasonal citrus! We took blood oranges and cara cara oranges, carefully removing the skin of the segments to reveal the juicy centers, and topped organicgirlⓇ classic baby spring mix with the orange slices, jammy dates and crunchy almonds. Top the salad off with a bright and sweet lemon agave dressing, and this salad will brighten up any table!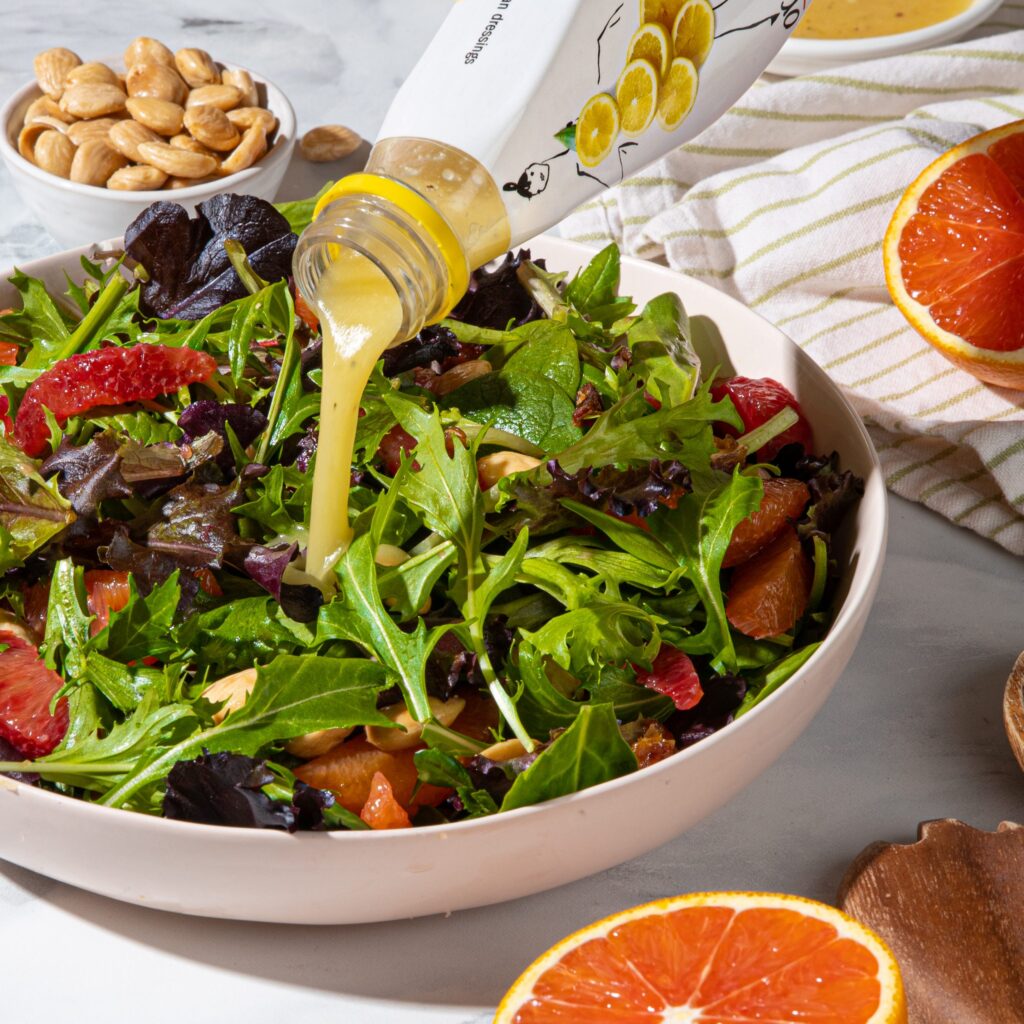 Ingredients:
1 container organicgirlⓇ baby spring mix
¼ cup organicgirlⓇ lemon agave dressing
1 blood orange
1 Cara Cara orange
⅓ cup chopped pitted Medjool dates
¼ cup Marcona almonds
Directions:
Step 1: Cut off the top and bottom of the blood orange and cara cara orange so they stand upright on a cutting board. Following the curve of the fruit, cut away the peel and white pith, removing as little of the inner flesh as possible.
Step 2: Holding the citrus over a bowl to catch the juices, cut on either side of the lines of white membrane running pole to pole in order to remove the citrus segments. When all the segments are removed, squeeze any juices left in the membrane into the bowl.
Step 3: Toss spring mix with citrus segments, juice, and lemon agave dressing to coat. Sprinkle with dates and almonds.
You can find your favorite  organicgirlⓇ products at your local Bashas' in the produce section. To find more recipe inspiration you can find more recipes from organicgirlⓇ here.