When two big events fall back-to-back, don't fumble!
Remember, this year's Valentine's Day is the day after the Big Game. Not to worry. Bashas' has put together our best ideas to make your game day and Valentine's Day a winner for you and the ones you love.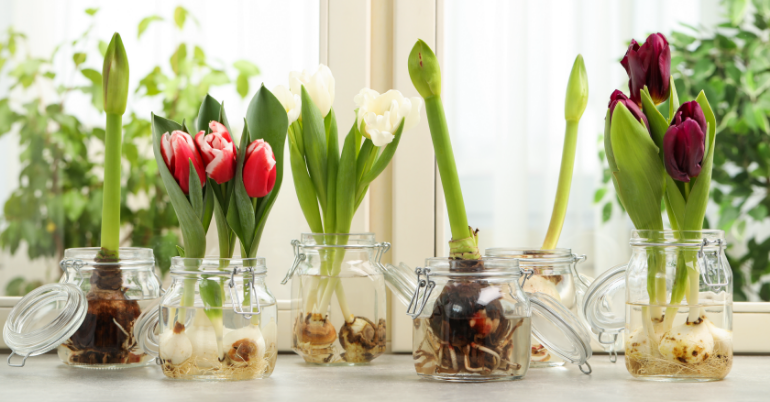 Valentine's Day is for Everyone
Valentine's Day isn't just about sweethearts anymore. You may still need the roses. But now more than ever, Valentine's Day is an opportunity to show those friends in your life what they mean to you. Here are some fresh ideas to get you started:
Candy Bouquets
Candy cures everything. Choose your favorite candy, let a Bashas' Member custom design that sweet bouquet, and show your bestie why she's so important to you. Perfect for Galentine's Day!

Tulips
Bashas' floral department has a wonderful selection of bulb flowers to brighten any room and every smile. Simple and elegant.

Big Balloons
Make a statement with oversized 3 and 4ft balloons, available in many shapes and sizes. Get creative with a huge heart for that special friend. Ask a Bashas' Member for a custom Balloon Bouquet!
Everything's Coming Up Roses
Get the classic Valentine's Day gift for the classic love in your life. Need help keeping a secret? Purchase your roses early, and your local Bashas' can hold them for you.


Big Game Meal Ideas
Ready for the Big Game? Bashas' has the best snacks for watching the best players on the field. Let the countdown begin.
Most Valuable Pre-Game Picks
Wings, Wings, Wings – Bashas' marinated and hot wings can feed your kids or a Big Game crowd. Just ask a Bashas' Member in the meat department!

Cooked Shrimp Rings – Choose from Bashas' famous 100 and 200 count Cooked Shrimp Rings. You'll have plenty on hand, even if the game goes to overtime! Perfect cold or on the grill.

Jalapeño Poppers – The Bashas' pregame MVP. Jalapeños loaded with cream cheese and wrapped in smoked Applewood bacon.
Save on Your Party Favorites
See more specials throughout the store along with valuable coupons and savings.
Game Time Champions
Crown yourself a champion. End your perfect grill day with Bashas' perfect Big Game steak — Bashas' USDA Choice Boneless New York Steak.

Looking for the perfect pairing? Go all-in with Bashas' pre-made Twice Baked Potatoes. Or keep it simple with the Bashas' just-in-season, locally-grown asparagus tips.