Arizona's Hometown Grocer
We provide the many diverse communities we serve with their own uniquely enjoyable shopping experience.  We sell a full range of grocery items, quality meats, the freshest produce, and delicious bakery and deli items in our full-service departments. Many locations include Natural Choice options with natural and organic items for your family.
Farm Fresh Produce
Our commitment is to provide you with the freshest, best tasting fruits and vegetables at a great value. We always offer the season's finest fruits and vegetables and are proud to source local produce and support local farms whenever possible. Look for the Arizona Grown tag.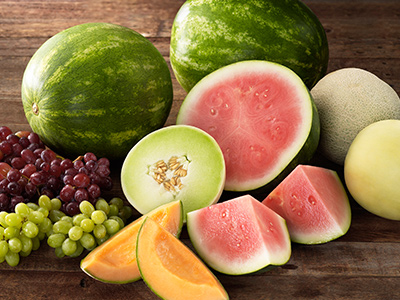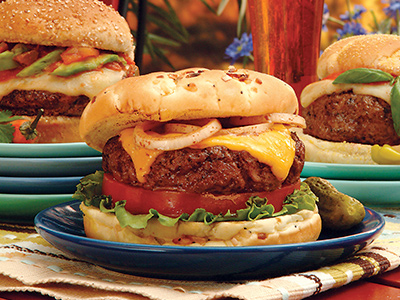 Expert Butchers
At every store, our expert butchers will help you select the best cuts of meat and trim them to your liking. Our USDA Choice beef is the most consistently tender, juicy and flavorful beef you can buy.
The Highest Quality Beef is ground fresh in every store throughout the day. We use 100% ground chuck, round and sirloin and there are never any additives or fillers. That's why Bashas' has the Best Ground Beef in Town. Taste the difference!
Bakery
Our on-site bakery and expert bakers are dedicated to preparing the freshest baked goods using the finest ingredients.  Our donuts are made from scratch in every store, every morning using the highest quality ingredients. Whether it's glazed or crème-filled, we've got a donut for everyone!  Our made-from-scratch donuts are the very best in town!
Deli
Enjoy fresh made-to-order sandwiches and subs in our deli. We also offer fried chicken, chicken wings, rotisserie chicken and convenient family meal deals. And our biggest secret…we have the BEST brick-oven style pizza in town!
Bashas' Sandwich Club Buy 7 Specialty or Made-to-Order Sandwiches get the 8th FREE! You're automatically part of the club when you use your Thank You Card. Progress is tracked on your receipt. A coupon for a free sandwich prints at checkout after 7 sandwiches are purchased. 
Our Deli also offers fresh baked Brick Oven-Style Pizza using Wisconsin cheese!  We hand-stretch the crust, then add fresh marinara, real mozzarella and the freshest ingredients to make the most delicious pizza.  Please allow 20-30 minutes for preparation.
16" Cheese, Serves 8   $8.99
Add extra toppings for $1.50 each