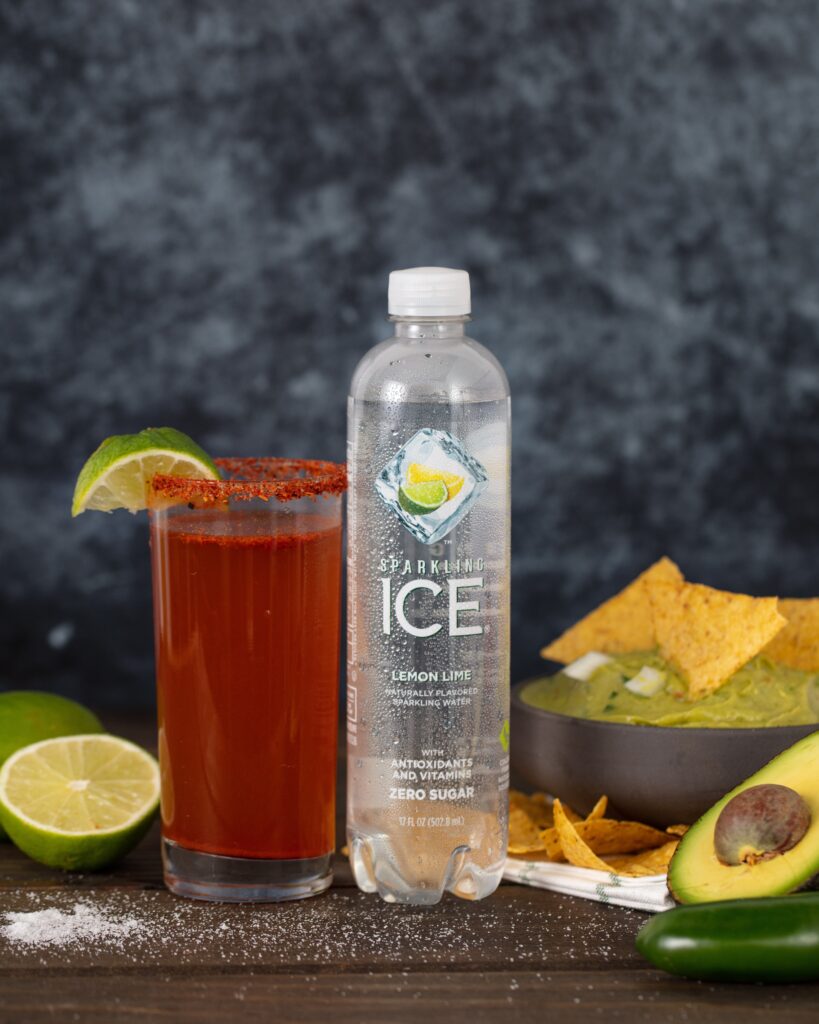 A Michelada is a beverage that is prepared using beer, lime juice, hot sauces, spices, tomato juice, and chili peppers. It is normally served cold in a chilled, salt-rimmed glass. You can find many variations of this popular drink throughout Mexico. Sparkling Ice put their own spin on this tasty cocktail utilizing their Lemon Lime sparkling water.
Michelada Ingredients:
6 oz Sparkling Ice Lemon Lime
4 oz Light Mexican beer
2 oz Lime Juice
Dash Tajin
Dash Salt
1 tsp Worcestershire Sauce
2 tsp Hot Sauce
Garnish:
Tajin Salted Rim
Lime
Recipe:
Rim glass with lime wedge and dip into Tajin to coat rim. Fill with ice and add all wet ingredients. Mix well and season with Tajin and salt to taste. Garnish with a lime wedge.
You can find all of your favorite flavors of Sparkling Ice at your local Bashas'. For more drink inspiration please visit the Sparkling Ice website. #SparklingIceLife #FlavorForAll #ViviendoSparklingIce