October begins with supporting the fight against breast cancer. In Metro Phoenix, Bashas' is supporting Banner MD Anderson Cancer Center. This state of the art facility combines the latest research, advanced technologies and an integrated approach to customize breast cancer treatment for every patient. A donation of any size will help fund vital cancer research. In the Phoenix Metro locations, you can also purchase a case of pink-labeled bottle water, and Bashas' will donate $0.10 for every case of water sold through the end of the year (up to $12,500).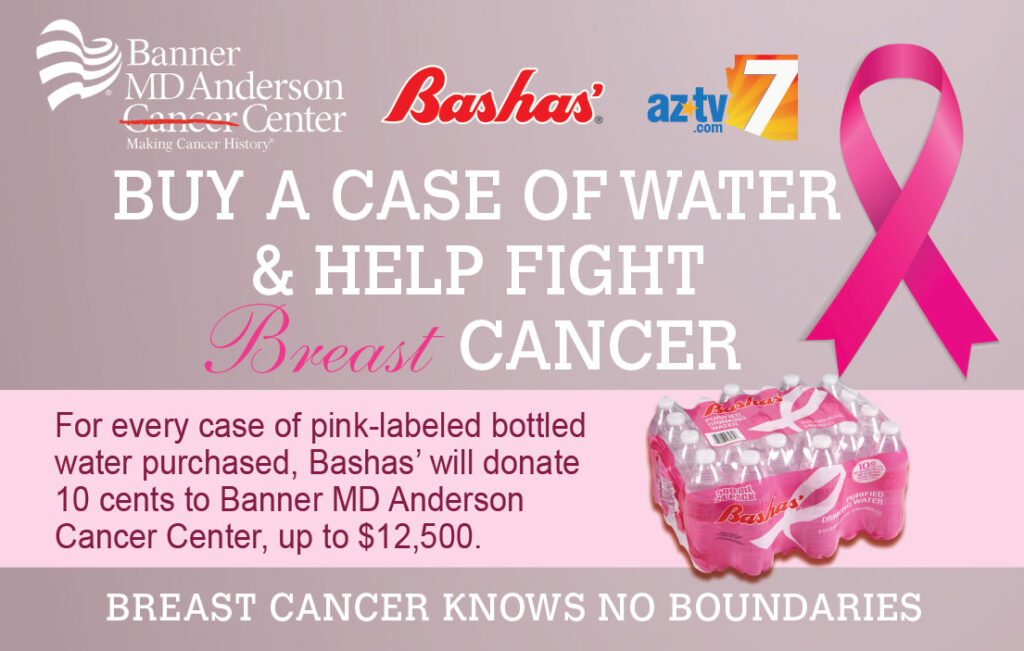 Phoenix Metro – Banner MD Anderson Cancer Center
Bashas' is supporting cancer research in both Northern and Southern Arizona. Your donations will help with research at the Cancer Centers of Northern Arizona Healthcare and University of Arizona Cancer Center.