He taught you how to ride a bike and checked for monsters under your bed. This Father's Day, show all the dads how much they mean to you with these ideas from Bashas'.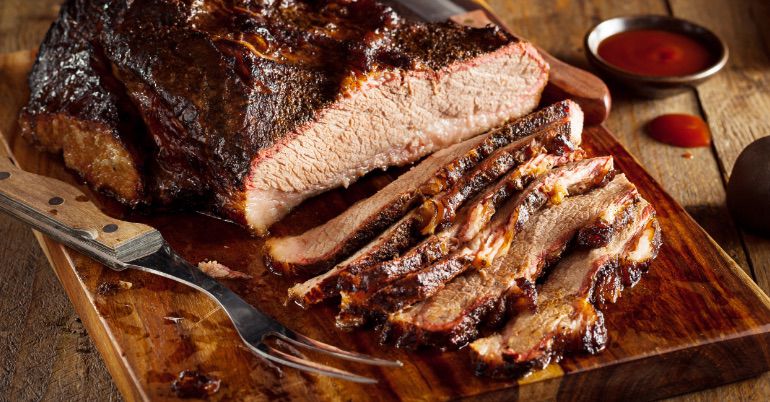 Start the Grill
What does the perfect Father's Day look like for dad? Lounging by the pool, steaks on the grill, and spending time with the family sounds about right. Your Bashas' butcher will help you find the perfect dish to grill to perfection. Whether your dad enjoys fresh fish or can't resist a smoked brisket, we've got everything you need to make the day special.
Tri-Tip – Cover in a whiskey peppercorn marinade for unbeatable flavor.
Brisket – Smoke in a flavorful rub for beef that will melt in your mouth.
Burgers – Check out our variety of delicious house-made Gourmet Burger Patties
Salmon – This light and healthy protein wins the day. Enjoy a variety of fresh salmon.
A Sweet Gift
This Father's Day, give your dad something that looks just as good as it tastes. Don't know dad's favorite candy? No problem. Visit your Bashas' florist for a variety of candy bouquets, candy mugs, and balloons with candy bars that will satisfy any sweet tooth.
And if your dad loves plants as much as we do, we carry a variety of tropical plants that will take him on an indoor jungle adventure!
---
See What Else We Have In Store
See more specials throughout the store along with valuable coupons and savings.
---
Packed with Flavor
Don't worry, we never forget side dishes and your dad won't either. At Bashas', we've got you covered. Enjoy pre-prepared jalapeño poppers, bacon-wrapped asparagus, twice-baked potatoes, and plenty more. Visit the deli to find fresh salads the entire family will love, including your dad.