With the holidays in full-swing, it's time to start thinking about festive refreshments! Gatherings big and small feel extra merry with specialty drinks, so it's worth having a few favorites up your sleeve. We especially love this Citrus Campari Splash made with DIABOLO Mint Lemonade for three reasons!
It's incredibly easy to shop for! Just 2, shelf-stable ingredients means you can stock up ahead of time, and be ready for whoever drops by.
It's incredibly easy to serve! While you're welcome to play bartender, why not set up a self-serve station? All you need is a receptacle to keep the DIABOLO on ice, a cocktail jigger, and a few glasses.
The low calorie and sugar count! Each cocktail contains 170 calories and just 3.5 grams of sugar.
Follow the recipe below and toast to a happy holiday season!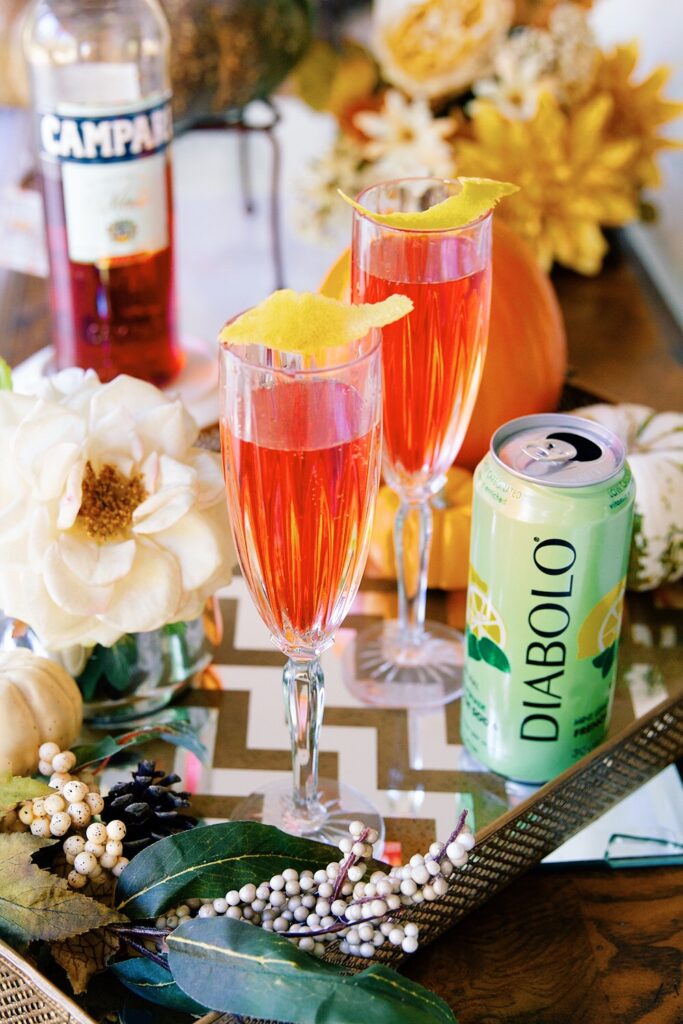 Citrus Campari Splash (for 1)
2 oz Campari
4 oz DIABOLO Mint Lemonade (chilled)
Add Campari and DIABOLO to a champagne flute, stir gently, and garnish with a lemon twist (optional).
You can find your favorite flavors of Diabolo French Soda at your local Bashas'.