Have your kids enjoy fresh fruit while also celebrating Hanukkah with a fruit Menorah! The trick is to use a bit of yogurt to help the fruit stick to the plate. This decorative plate of fruit inspiration comes from Healthy Family Project.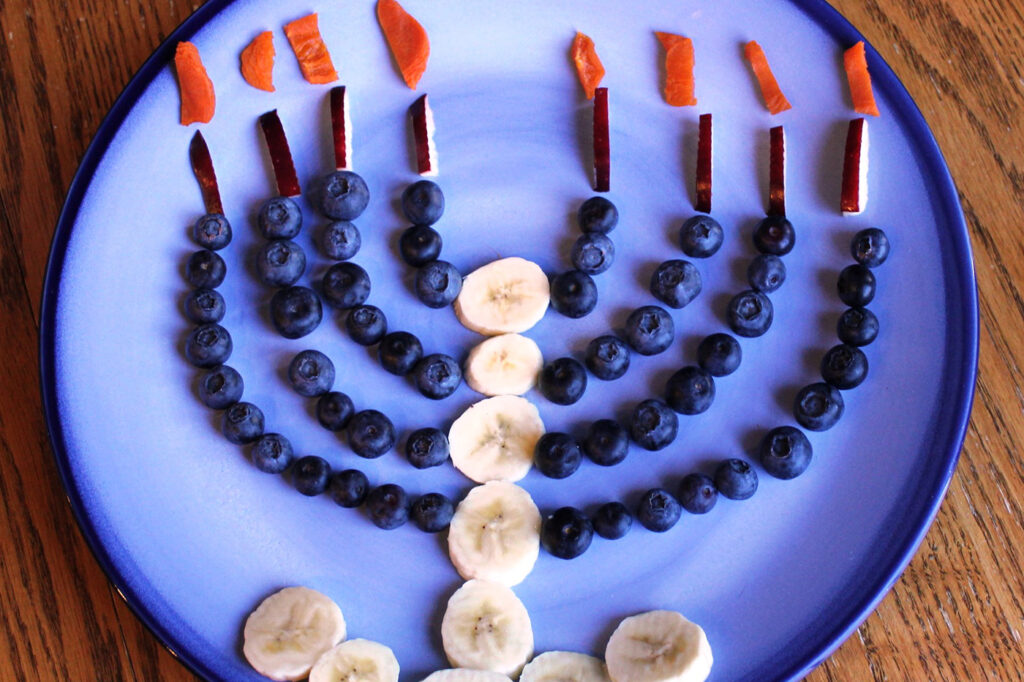 PREP TIME: 10 MIN | TOTAL TIME: 10 MIN | SERVES: 1
Ingredients:
1 small banana, sliced
1/2 cup blueberries
4 apple slices, cut in half
4 carrot slices, cut in half
Directions:
Arrange banana down center and bottom of plate.
Arrange blueberries to represent lamps, apples to represent candles and carrots to represent the flame. Remember, you may need to use yogurt to "glue" the fruit to the plate.
Enjoy!