The Arizona heat is ramping up and there's nothing like nutrient-filled fruits and veggies to keep you feeling refreshed. At Bashas', we carry a variety of fresh produce that comes straight from Arizona's very own farms.
Local Like Us
Bashas' makes eating healthier easier than ever. Whether you're craving fresh fruit to snack on or vegetables to roast, Bashas' has everything you need.
When you visit Bashas' you'll feel good about our prices – and you can feel great knowing we're committed to sourcing the freshest, best-tasting produce for our customers. We're proud to support Arizona farmers by making sure our fruits and vegetables don't often have to travel far and wide to reach your plate.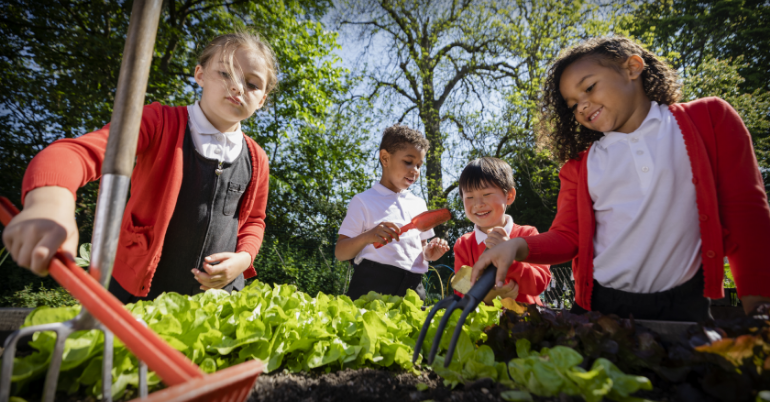 Fun for the Entire Family
Celebrate Earth Day on April 22nd by planting or adding to your very own garden! This family-friendly activity is not only a great way to teach kids about the environment, but they'll also enjoy caring for the plants, too.
We're celebrating Earth Day with special prices on potted herbs and vegetable plants.
At select Bashas' stores, you can purchase two 4" potted herb, vegetable or blooming plants for just $5.
---
See What Else We Have In Store
See more specials throughout the store along with valuable coupons and savings.
---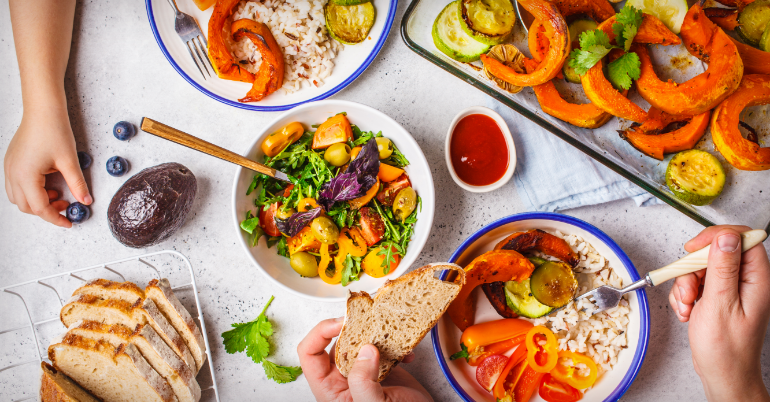 Healthy Tastes Good
Did you know that adding color to your diet can help you live a longer and healthier life? Not only are colorful fruits and vegetables pretty to look at, but each color indicates a health benefit.
And the best part about adding more fruits and vegetables to your diet is all of the different ways you can prepare them. You can eat them raw, bake them, juice them, grill them or even dehydrate them! Visit the produce department at your local Bashas' for all of your fresh fruits and vegetables.