With three simple ingredients and an infinite number of scent combinations, it's almost too easy to customize your own, natural aromatherapy routine. To unwind after a long day, refresh the linen closet, or revitalize the living room without cloying chemicals or synthetic products, go the natural route with essential oils.
Follow this recipe to craft your own signature scent (or two, or three). We won't tell.
Try varying the scents you use by season, room, or even your mood. Here are some scent combinations we're currently digging:
Soothing: Lavender + Tea Tree
Invigorating: Eucalyptus + Lemongrass
Cozy: Cinnamon + Sweet Orange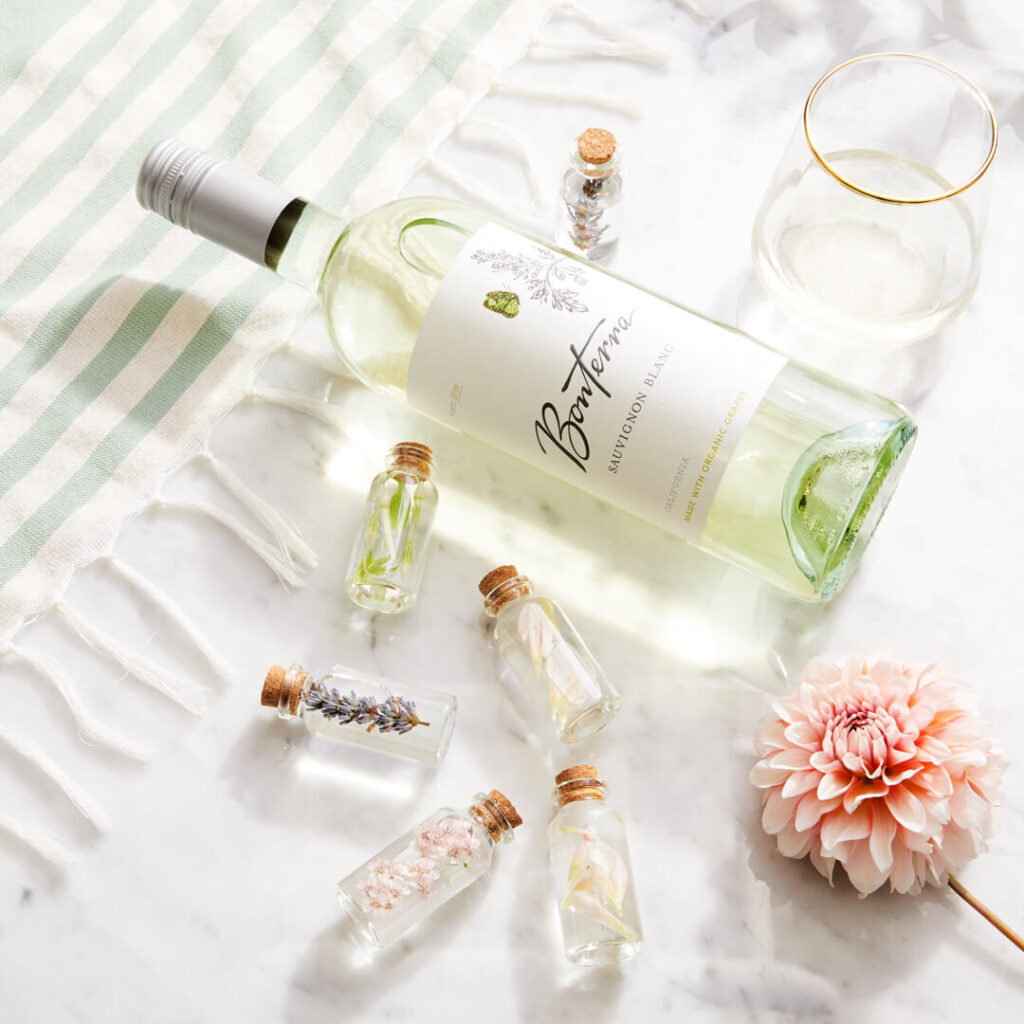 Ingredients
Distilled water (to ensure your spray is free of any harsh minerals)
Witch hazel (unscented)
Essential oil(s)
Optional: fresh or dried flowers or herbs (think rosemary, lavender, rose petals)
Materials
Small glass or plastic spray bottle
Instructions
Remove spray bottle lid and add 25 drops of your chosen essential oil (or a combination multiple oils).
Fill spray bottle halfway with witch hazel.
Fill remainder of bottle with distilled water.
Add fresh or dried flowers or herbs to bottle, if using. Close and shake bottle to combine.
Spray away.
Note: No need to measure exact amounts of witch hazel and distilled water, but you should maintain a 1:1 ratio.
Find other amazing home and garden ideas from Bonterra Organic Vineyards by clicking here.
Bonterra Organic Vineyards have been farmed organically since 1987, long before organic products were widely available in America. The inspiration for farming this way was simple: organic grapes produce the purest expressions of the varietals and land on which they are farmed. At Bonterra, we have a deep respect for the environment. Organic farming and regenerative practices enrich the biodiversity in our vineyards year after year.