2020 has been a year, and trying to keep anxiety and stress at bay may be more difficult. If you are planning on hosting Thanksgiving, attending Thanksgiving somewhere else, or escaping to the beach with tacos in hand, maintaining your sanity is of up-most importance. Magazines show you perfection, but just remember there were food stylists, lighting experts, professional chefs, and Photoshop to make those pictures mouthwatering and perfect. Some of the best holiday stories are re-told because things weren't perfect. Thanksgiving is about family and being together, it isn't about having the perfect roasted turkey on the table. Below are some recommendations to keep calm and enjoy Thanksgiving and all the upcoming holidays. Remember, 2021 is just around the corner.
Don't be afraid to let the kids help. They can mash the potatoes, stuff the turkey, peel the vegetables, set the table, create table decorations or seat assignments. Let them get messy and start creating annual traditions and memories.

Use paper plates, napkins, utensils, and plastic cups! Thanksgiving shouldn't be about washing dishes or cleaning up after everyone is done eating. Manufacturers have gotten creative and some people can't even tell that what they're eating off of can be thrown away! Save yourself the stress of things getting broken or cleaning up after a household of people, use disposable stuff.

Let others help. Ask guests to each bring a side dish so you don't have to cook everything. If they can't cook tell them they can clean up!

Prep ahead of time. Make whatever you can a day or two early. No one can tell that the mashed potatoes weren't mashed that day. Buy pre-made gravy and pour it into the gravy boat before anyone shows up. Buy a pie from Bashas', put it on your serving plate, and tell everyone you made it… we won't tell.

Do something just for you. Stretch, work out, read a book, take a bath, go on a hike, watch the sun rise or set. Do something that makes you happy and calms you. A calm and happy host makes for a better time by all guests.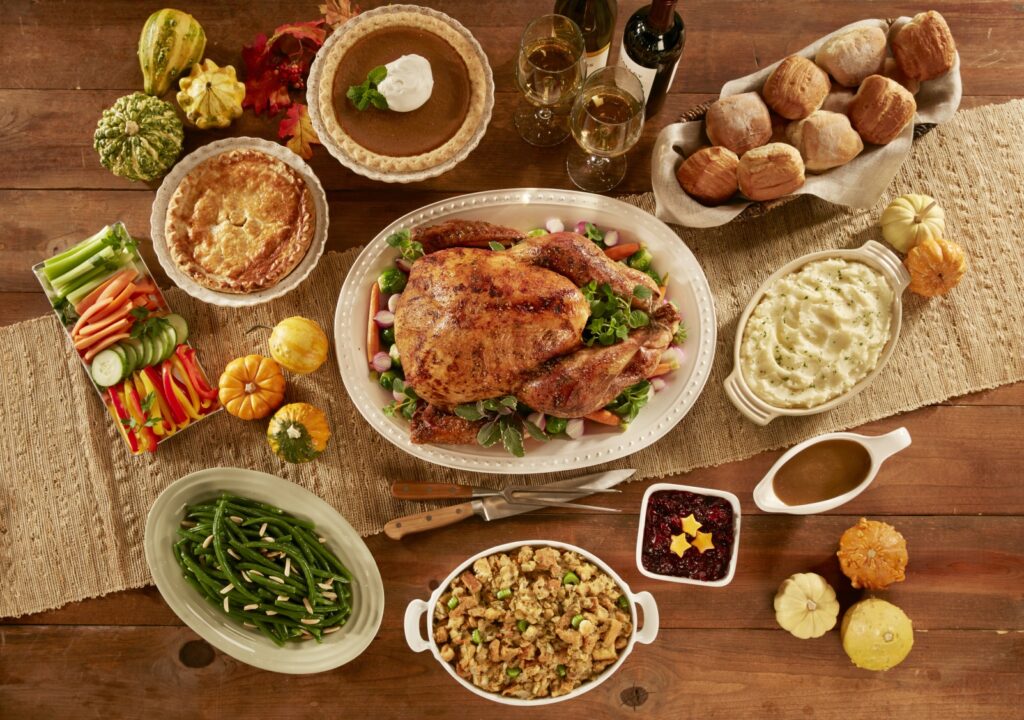 Remember, this is just a glamour shot. Perfection does not make the holidays; love and family do!