The combination of sweet mango, strawberries, and whipped cream pair beautifully together. Surprise your family this weekend with a delicious mango and strawberry Napoleon dessert. This recipe utilizes King's Hawaiian Sweet Rolls as the base. You can use fresh or frozen fruit to create this treat.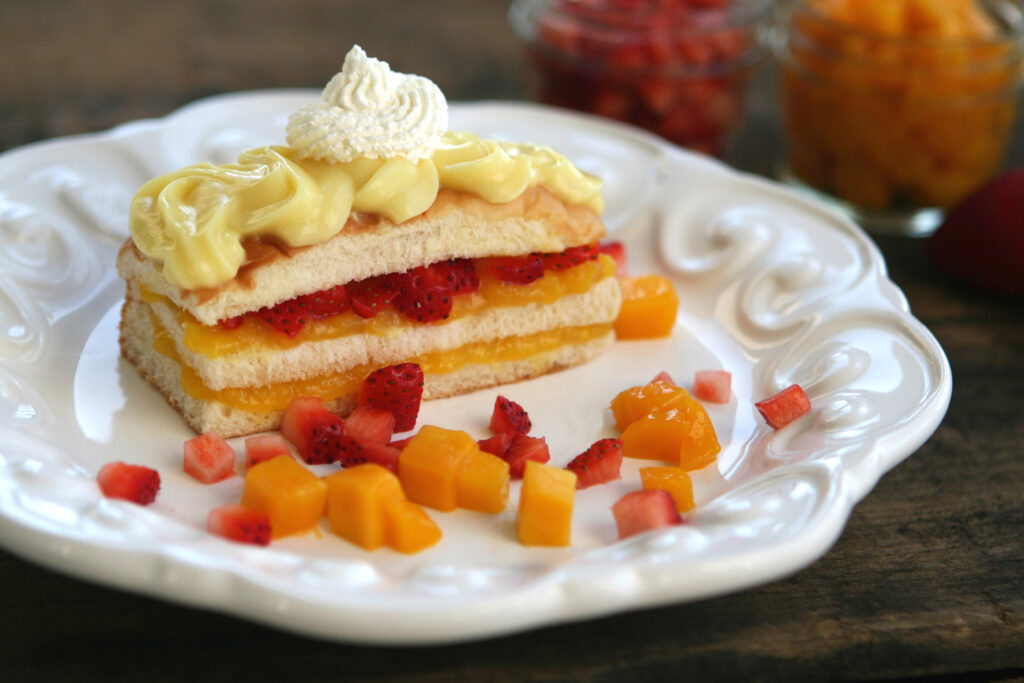 Ingredients:
1/2 cup Mango Puree
1/2 cup Vanilla Pudding
1/4 cup Mango, diced
1/4 cup Strawberries, diced
1/4 cup Whipped cream
1 package KING'S HAWAIIAN Original Hawiian Sweet Mini Sub Rolls
Directions:
Step 1 Preheat oven to 250ºF. Slice the top halves of mini sub rolls lengthwise so that each sub roll is 3 pieces then toast until golden brown (about 6-8 minutes).
Step 2 Build by spreading puree on bottom slice of mini sub roll. Then top with second slice of mini sub roll and another layer of puree and fruit (optional). Add the last part of the bread and pipe vanilla pudding for the last layer.
Step 3 Top with whipped cream, garnish with more fresh strawberry and mango, and enjoy!
To find other recipe ideas using King's Hawaiian bread check out their website. Bashas' carries all of your favorite King's Hawaiian products.