You're most likely planning your snacks for the big game this weekend, and there is nothing better than fresh pico de gallo and tortilla chips. Pico de Gallo is a healthy Mexican salsa that combines tomatoes, onions, cilantro, jalapeños, and lime. The fresher the tomatoes the better because they give off the best flavor. When the salsa is fresh, you have full control over the spicy factor! All of the fresh ingredients are on sale at your local Bashas' this week, so be sure to stock up and make a big batch (it saves well!).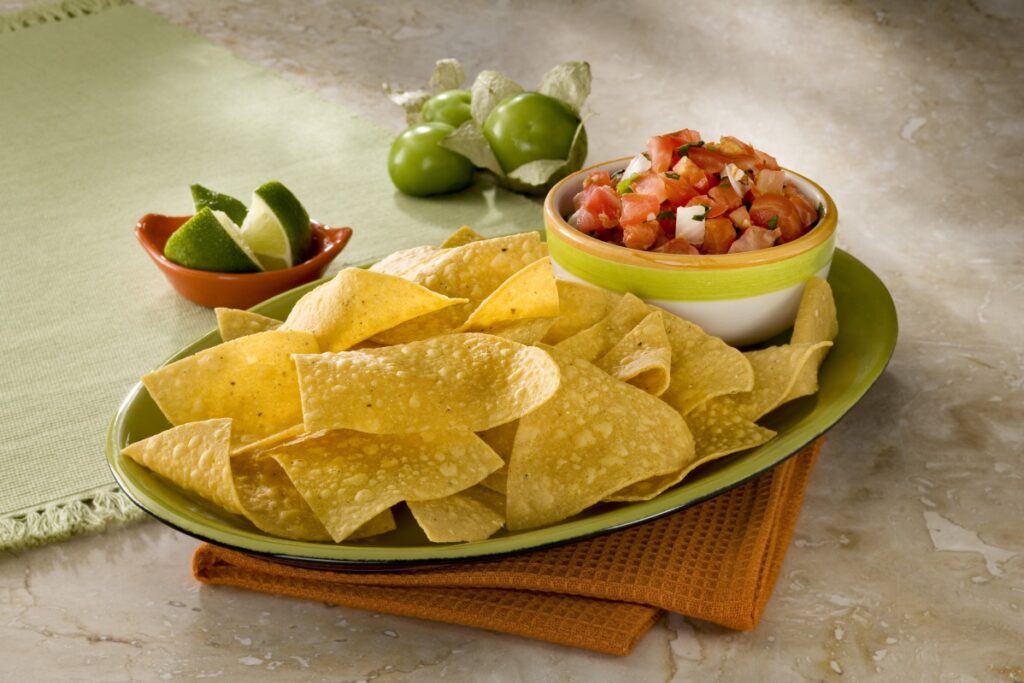 Homemade Pico de Gallo
Ingredients:
3 cups Roma tomatoes, diced
1 cup diced onion (white or purple are preferred)
1/2 cup cilantro, finely chopped
1 lime, juiced
1-2 jalapeño peppers, minced (depending on how hot you want your salsa)
1/2 teaspoon salt
Directions:
Step 1: In a large bowl combine tomatoes, onion, cilantro, lime, peppers, garlic, and salt.
Step 2: Mix ingredients together thoroughly. Be sure to taste the salsa and add salt, lime juice, and peppers until you reach your desired flavor. Let the salsa sit for 15-30 minutes prior to serving so the flavors can blend together.
Step 3: Serve with fresh tortilla chips and watch your dip quickly disappear!
For more inspiration please check out the rest of Blogging with Bashas', click here.