Spring has sprung in Arizona and there's so much we're excited about here at Bashas'. With the arrival of warmer weather and St. Patrick's Day only days away, we have you covered with meal ideas and flower arrangements that will brighten up any room.
You Can Never Have Too Much Green
Send the luck of the Irish this year with a traditional St. Patrick's Day flower bouquet. And at Bashas', we have plenty of options for you to choose from. Visit our floral department for a selection of beautiful green carnations and shamrock plants. We also carry St. Patrick's Day balloons that will add the finishing touch to the perfect party.
And don't miss out on Bashas' flower of the month! For the entire month of March, you can purchase 10 stem pencil daffodils for $2.49 each.
A Party in the Kitchen
Who can say "no" to parades, leprechauns, rainbows, and green beer?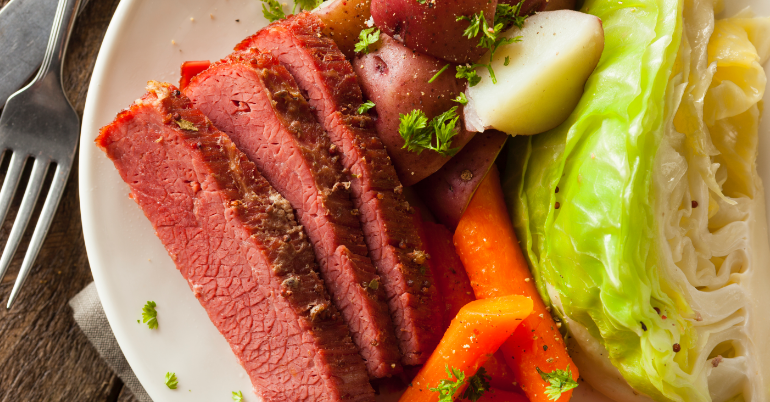 This year, there are so many ways to celebrate St. Patrick's Day in Arizona. But before the party wraps up, Bashas' is here to help you indulge in a few Irish traditions…
Corned Beef – Pairs great with cabbage and roasted potatoes.
Irish Soda Bread – Stop by Bashas' bakery. Fresh and ready to eat.
Cupcakes – This festive and green treat is great for family and work gatherings.
Visit your local Bashas' for all the ingredients you need to cook the perfect Irish meal.
---
See What Else We Have In Store
See more specials throughout the store along with valuable coupons and savings.
---
Hello, Halos
The temperature is beginning to warm up and there's nothing quite as refreshing as Halos Mandarins. This delicious citrus fruit is a great afternoon snack and the perfect treat during a hike. And guess what? They're on sale through March 15th at your local Bashas'. Two-pound bags are just $2 each.