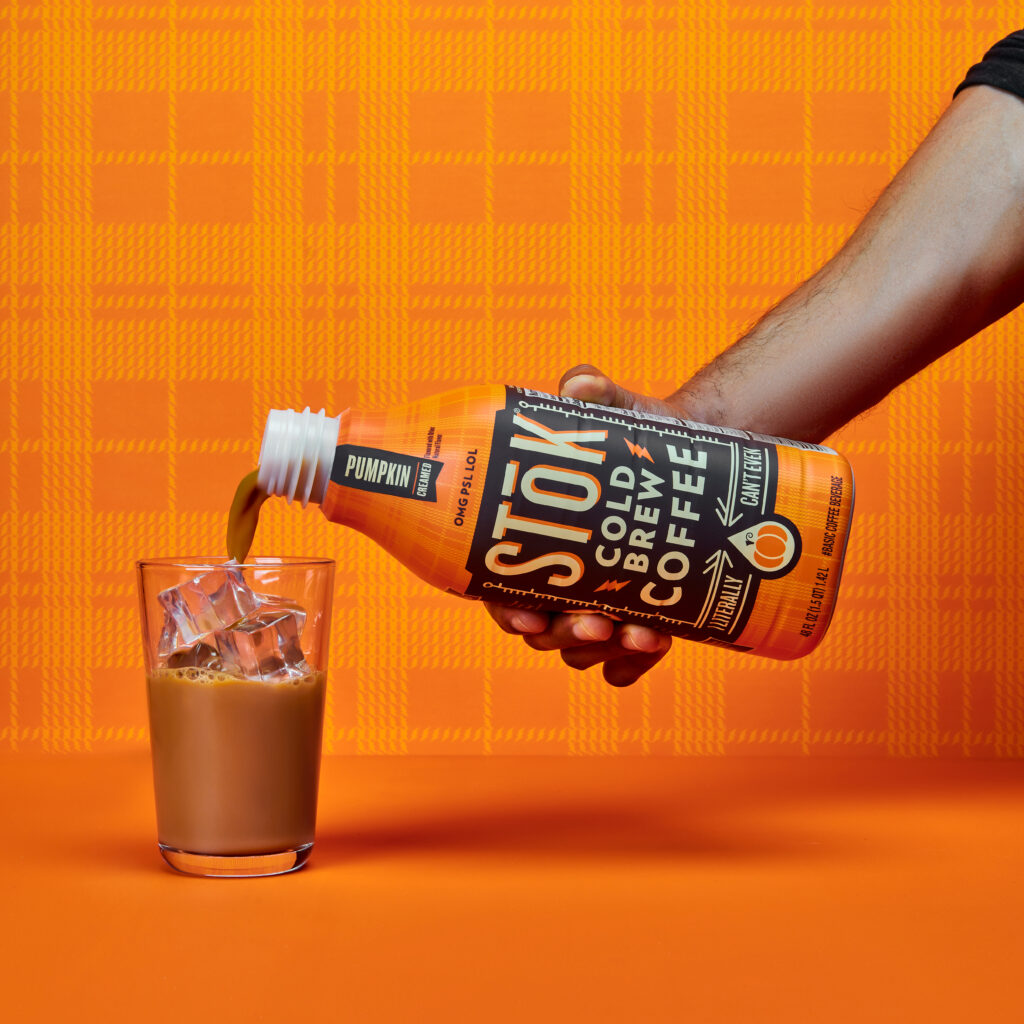 It seems like everyday is a day to celebrate something – donuts, cheese pizza, teddy bears, etc. September 29th is no different, it's National Coffee Day! Coffee chains everywhere will be giving out free cups of coffee to celebrate this day. To go along with the coffee theme, SToK is releasing pumpkin cold-brew coffee.
What is Cold Brew coffee? Cold brew is a process for preparing coffee, it's not a type of coffee or a temperature reference. Coffee beans are first ground, and then soaked in room temperature water for at least 12 hours.
Think you're not the pumpkin type? One sip and SToK will have you thinking twice. This is pumpkin the way STōK would make pumpkin: Coffee forward & tasty! And it's 45% less sugar than the leading Pumpkin Spice Latte.
SToK Pumpkin Creamed Cold-Brew Coffee – available in October at your local Bashas' (it's only here for a limited time!). #SToKColdBrew #PumpkinSpice #PumpkinSeason