The holidays are a special time to gather, to celebrate, and to make memories around the table. Join Boar's Head December 1st – 12th as they share their great appreciation for their fans with gifts and recipes inspired by the season. Every day you can enter their contest to win gift cards and great prizes! They also offer daily recipes to inspire you this holiday season.
Bacon Wrapped Dates
Fresh Medjool dates filled with creamy Chèvre Goat Cheese then wrapped in our top-quality Naturally Smoked Bacon bring the perfect combination of sweet, smoky, savory and satisfying.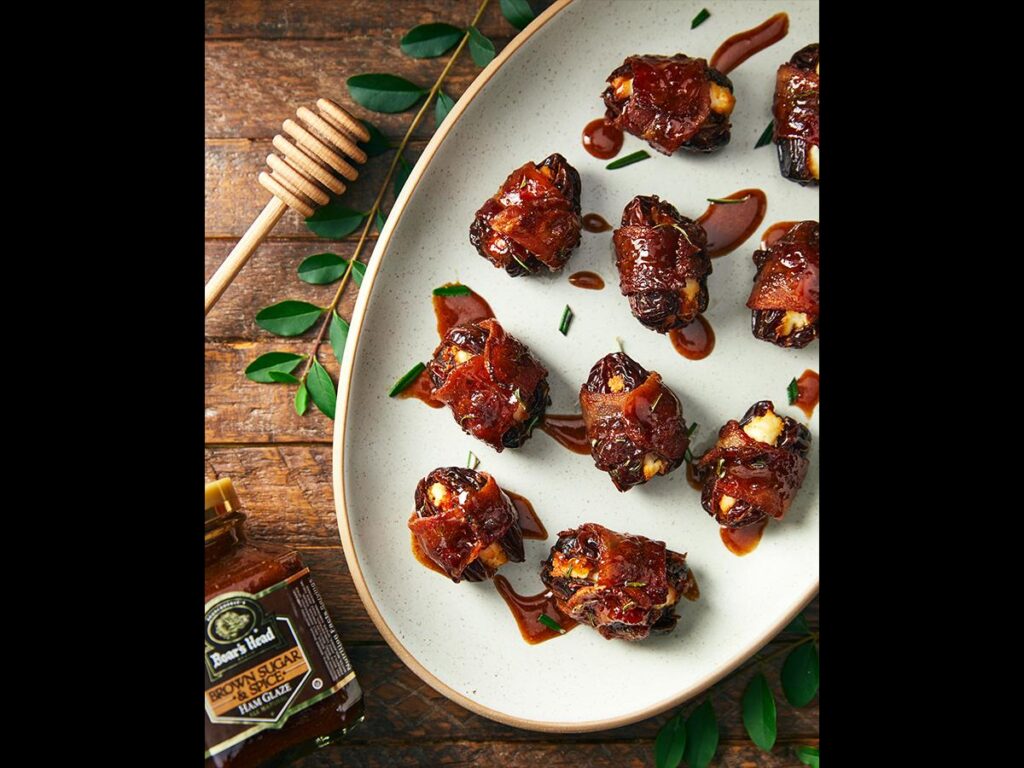 Ingredients:
24 Medjool Dates
12 slices Naturally Smoked Bacon cut in half
4 oz Chèvre Goat Cheese
½ jar Brown Sugar & Spice Ham Glaze
1 tbsp Fresh rosemary chopped
24 Toothpicks
24 Cocktail Picks optional
Directions:
Preheat oven to 350 degrees and line a large baking sheet with parchment paper.
Slice one side of each date lengthwise to create an opening. Remove the pit, then stuff each date with a small amount of goat cheese.
Wrap each date with bacon, hold in place with a toothpick and place seam-side down on the baking sheet.
Bake for 15 minutes, then remove from the oven. Drizzle the glaze over the dates and sprinkle with rosemary, then return to the oven for 10 more minutes, until the bacon is fully cooked and crispy.
Remove toothpicks and insert cocktail picks to serve, if desired.