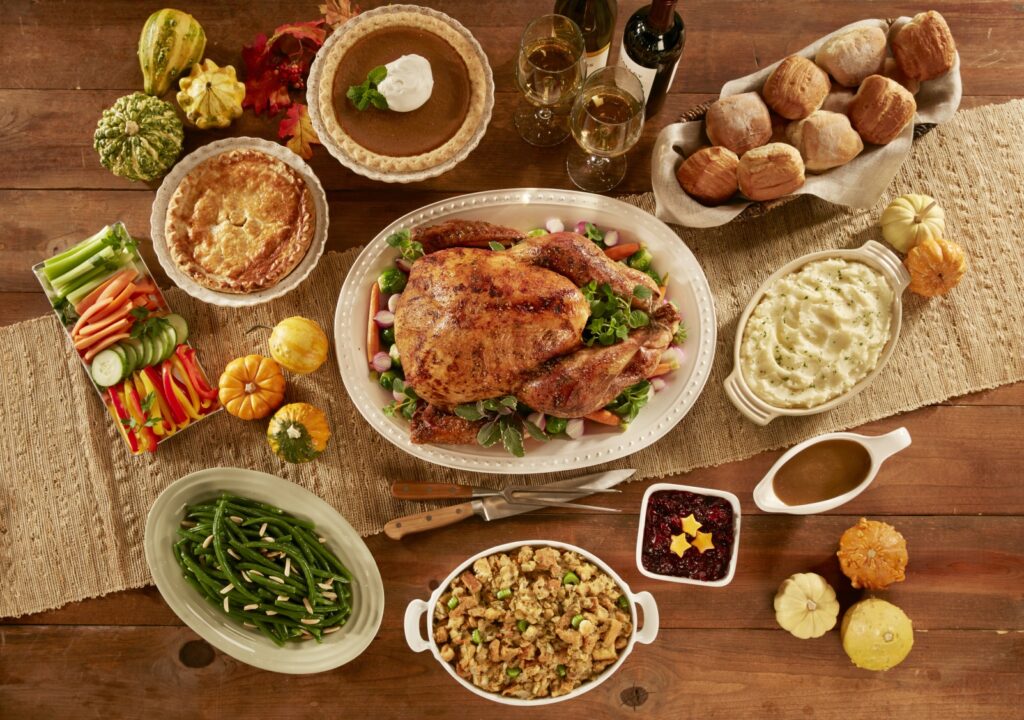 In the year of 2020 when things are upside down and we're not quite sure what the "new normal" looks like, try something new and create some southwestern side dishes this Thanksgiving. The typical Thanksgiving dinner is good, but throw in some jalapeños and chorizo, and you're in for an exciting holiday. Or, invite your friends and family over and challenge each of them to put a spin on a traditional Thanksgiving side dish. You'll be inspired by the various flavors that end up on your table. To get you started, here are some non-traditional favorites for you to try. You can get all of your traditional, and unique ingredients at your local Bashas' store. Remember, we're open until 3pm on Thanksgiving!
Chorizo Cornbread Stuffing – The pairing of spicy chorizo with sweet cornbread will make your tastebuds dance. This takes the traditional boxed stuffing to a completely different level. You can find inspiration here.
Green Chile Au Gratin Potatoes – absolutely nothing goes better together than cheese and potatoes. But add in some green chilies for an authentic Southwestern spin and you have a winning side dish. You can find inspiration here .
Chipotle-Corn Mashed Potatoes – add some spice to your traditional mashed potatoes with chipotle chilies and roasted corn! Remember, a little goes a long way with these canned chilies. Inspiration can be found here.
Tamales – this delicious food comes wrapped as a gift! You can find sweet ones or savory ones to delight everyone for Thanksgiving.
Fireball Pumpkin Pie – kick your traditional pumpkin pie up a notch with flavors of Fireball Cinnamon Whiskey. Add chilled whipped topping to each slice and enjoy the hot and cool flavor contrast. Inspiration can be found here.