There is nothing better than fruit, maple syrup, and delicious bread to start your morning off right. King's Hawaiian has a sweet recipe to create your own French toast utilizing their sliced loaf bread and fresh fruit. To make it festive, cut the bread out with a Halloween themed cookie cutter and serve the family a spooky breakfast with a sweet finish!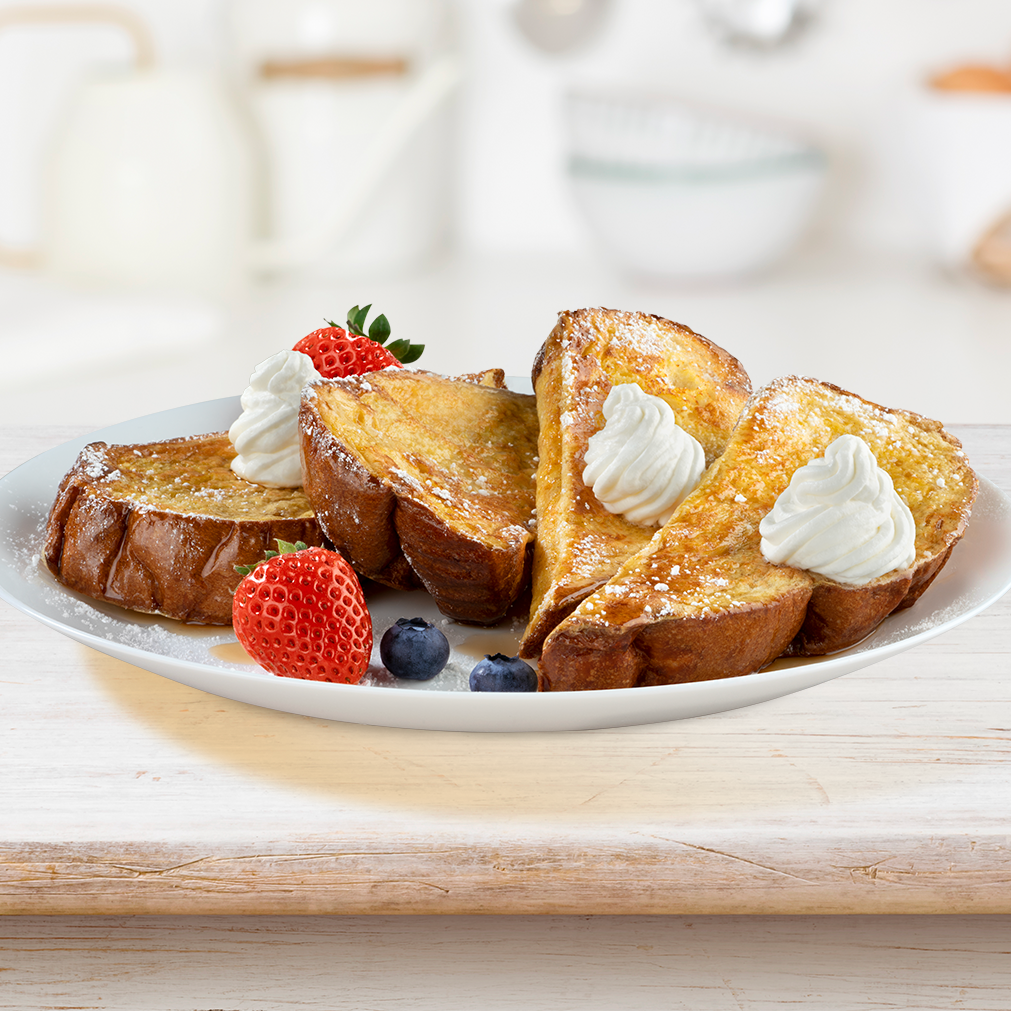 PREP: 30 minutes | COOK: 30 minutes | SERVES: 4
Ingredients:
8 slices King's Hawaiian Sliced Loaf
1 teaspoon ground cinnamon
4 tablespoons butter
4 eggs
1/4 cup heavy cream
1/2 teaspoon vanilla extract
1/2 cup maple syrup, warm
12ea strawberries, sliced
1 whole banana, cut into rounds
1/8 cup powdered sugar, sifted
Directions:
In a 10-inch or 12-inch skillet, melt 1 tablespoon of butter over medium heat.
In a mixing bowl, whisk together the cinnamon, eggs, cream and vanilla and pour into a shallow container such as a pie plate.
Dip bread in egg mixture.
Fry 2 slices until golden brown, then flip to cook the other side. Repeat until all slices are cooked.
Cut each slice of bread on a diagonal.
Serve by topping 4 slices of bread with sliced strawberries and bananas. Then pour the warm maple syrup over top and sprinkle with powdered sugar.
You can find King's Hawaiian bread and all of your favorite fresh fruit at your local Bashas'.